Robert Tepper and Stephen Dardeck started the firm at 73 Center Street in Rutland in 1975.  Robert had been the Rutland State's Attorney and Stephen had been his assistant.  His law practice focused on real estate matters.  Robert believed in and was a strong contributor to the Rutland community.  Stephen's practice evolved into and became sought after for providing excellent representation primarily in divorce matters.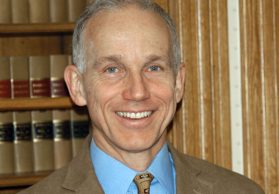 Jim joined the firm in 1998. He has been trying cases in State and Federal Courts for decades. He has been recognized by Best Vermont Trial Attorneys, Best Vermont Lawyers and Top 100 Trial Attorneys. He is the current President of the Vermont Trial Lawyers Association. He started his legal career as an Assistant District Attorney in the Chemung County, New York, where he tried many jury trials. Five years later, he joined a civil litigation practice where he began helping people who had been injured because of car crashes, medical negligence, and bicycle accidents. In his 40 years of practicing law, he has represented clients in hundreds of cases, including personal injury, employment discrimination, medical negligence and family law. Jim focuses on helping individuals  put their lives back together after becoming derailed by the unlawful actions of others, through no fault of their own. Jim conscientiously chooses which cases he takes on, so that each of his clients can expect personal, focused attention from their first consultation to the completion of their case.
Since becoming a partner in the firm 20 years ago, Jim continues to uphold the values it was built on: Integrity, expertise, and an unwavering dedication to clients' best interest, and best outcome.
James Levins Bar Admissions
1982, State of New York; 1983, U.S. District Court, Western District of New York; 1998, U.S. Circuit Court of Appeals, Second Circuit; 1998, State of Vermont; 1998, U.S. District Court, District of Vermont.
"Ten Best" Client Satisfaction American Institute of Personal Injury Lawyers 2014-2015Best Law Firms in Vermont – US News and World Report 2015Top 100 Trial Lawyers in America 2014Best Vermont Attorneys 2012Best Lawyers Vermont 2012Seminars/PresentationsVermont Association for Justice 2013 Trial College Group LeaderVermont Association for Justice 2012 Trial College "Rules of the Road" Group LeaderVermont Association for Justice Annual Meeting Panelist regarding Recent High Verdicts 2012Rutland County Bar Association Panelist regarding Trial Practice 2013
Jim primarily represents individuals in personal injury and employment disputes. Since 1986 Jim has been representing clients in negligence actions including wrongful death, automobile crashes, bicycle and pedestrian collisions, dog bites and medical negligence.A significant portion of Jim's practice is devoted to representing employees who have been unlawfully terminated. He has pursued violations of civil rights including Americans with Disabilities, Armed Service Member discrimination, and age, gender, sex and race discrimination.
Education
Middlebury College (A.B., cum laude, 1975)Albany Law School of Union University (J.D., 1981)
Previous Appointments & Elected Positions
Assistant District Attorney, Chemung County, New York, 1981 – 1986Town Justice, Elmira and Baldwin, New York, 1988 – 1998
Community
Member Board of Trustees The Carving Studio and Sculpture Center West Rutland 2013 to presentPresident New England Nordic Ski Association 2012 – 2015Member Board of Trustees The Carving Studio and Sculpture Center West Rutland 2013 to presentDirector, Rutland Town School Board, 2005 – 2012
Legal Associations
June 2020 to Present – President of Vermont Association for Justice (VTAJ), a 40 year old organization dedicated to protecting the legal rights of individuals.Rutland County Bar AssociationVermont Bar AssociationNational Employment Lawyers AssociationRutland County Chair of Vermont Bar Association Access to Justice Campaign 2013 – 2014Member Continuing Legal Education Committee of the Vermont Association for Justice from 2012-2015Vermont Employment Lawyers Association and President from 2007 – 2011
Representative Cases
Brown v. State of Vermont, 12/13/2013, Vermont Supreme Court, 2013 VT 112.Mueller v. Rutland Mental Health, 8/17/2006, VT U.S. District Court, 2006 WL 2585101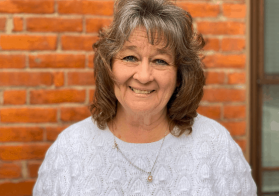 Ruth Longaker
Legal Assistant
Ruth Longaker has been a legal assistant at Tepper Dardeck & Levins since 2004.  She was born in Brattleboro, Vermont and graduated from Gordon College in Wenham, Massachusetts.  While working, she took paralegal certification courses at night.  She and her husband moved to Pennsylvania and she took a job at a large law firm, eventually becoming the regional manager of four of its satellite offices.   Please call Ruth if you have a question.  You will find her to be friendly, smart and conscientious. 
Shelley Carleton
Bookkeeper
Shelley Carleton has been Tepper Dardeck and Levins' bookkeeper since 1998.  She was born in raised in West Rutland.  Before joining Tepper and Dardeck, she was a bookkeeper at another medium sized Rutland business.  Shelley does a great job keeping track of all financial matters.